Also working to raise funds for iDedicar through the production of breads, cakes, take-away meals, coffee break.
By purchasing any products from the iDedicar kitchen, you will be contributing to iDedicar and gifting the children with more opportunities.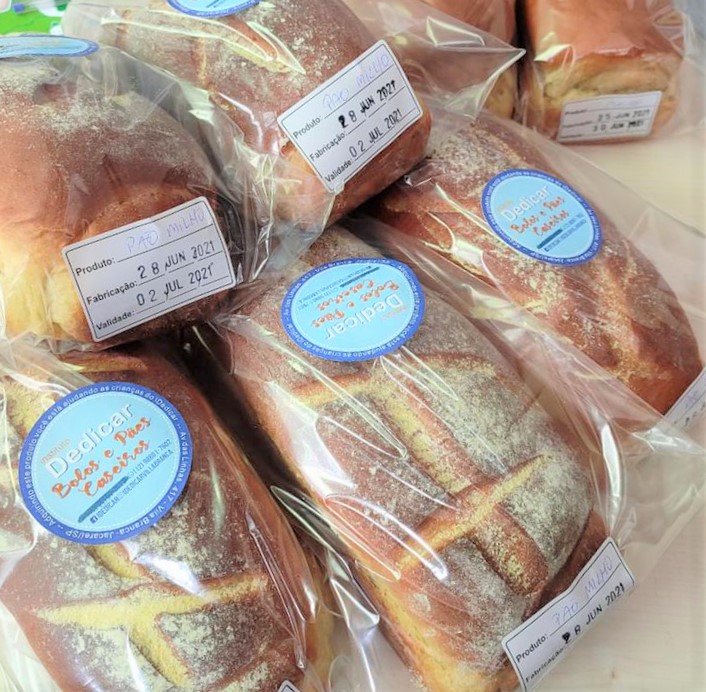 Homemade Breads and Cakes
Weekly production and quality products.
Check out the variety of flavors and try.
Coffee-break
We help you organize the event of your company, with fresh products, consult us for details.
Take-away meals
Daily we produce take-away meal with high quality and flavor, we deliver at home.
Partnership in Events
We attend fairs and events, we have specialized equipment, waiters and delicious delicacies.
As you may be asking yourself, it is obvious that every dream comes with a cost, but iDedicar has also planned a solution to this! The Dedicar Kitchen will be collecting funds through the selling of bread, cakes, breakfast and the organization of special events and snacks, so the more help the merrier!
You can also help us by forwarding this introductory presentation to others, friends, companies or organizations, helping spread details of iDedicar. iDedicar thanks you for all your help in advance.